---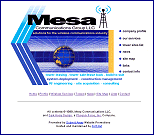 Mesa Communications
Owns and manages radio towers throughout the country. Provides related services, including turnkey wireless tower site system deployment, consulting..

---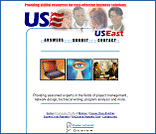 U.S. East
US East is a technology consulting firm dedicated to providing skillful resources for cost-effective business solutions.
---
Binsky & Snyder Service, Inc.
A full service, industrial/commercial Heating, Ventilating & Air Conditioning (HVAC) company, offering a unique blend of automation and controls specialists, electricians, plumbers, and HVAC technicians to help meet customers needs.
---

Visionet Systems, Inc.
Visionet Systems, Inc. offers Y2K AS400 conversion services and testing tools to confirm Year 2000 compliance. Visionet re-engineers AS400 applications using COBOL, RPG, and Java. (IBM Partner)


---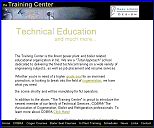 The Training Center
The finest power plant and boiler related educational organization in NJ. A "Total Approach" school dedicated to delivering the finest technical training on a wide variety of engineering subjects, as well as job placement and resume services.
---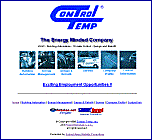 Control Temp
One of the most respected HVAC and Building Automation contractors in the Northeast. Control Temp provides a full range of HVAC and Building Automation services, including system design and engineering, expert installation, and preventative maintenance programs.
---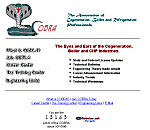 COBRA!
COBRA is the newsletter and Association of Cogeneration, Boiler and Refrigeration professionals. It is the "The Eyes and Ears" of the Cogeneration, Boiler and CHP Industries.
---

Binder Machinery
One of the most respected suppliers of construction machinery in the Northeast. Binder offers complete product lines for all types of earthmoving, rock crushing, screening, demolition, scrap processing, concrete, and asphalt paving work.

---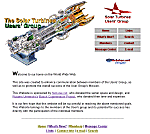 The Solar Turbines Users' Group
Engineering User's Group for N.J. facilities which are powered by Solar Gas Turbines.

---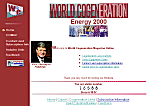 World Cogeneration Magazine
Website presence for this international cogeneration industry periodical.
---
Pro-Tech Solutions, LTD.
Manufacturer's sales representative selling Industrial Instrumentation and Controls equipment in the NY - NJ market. This group of five sales professionals represents more than 100 years of sales and service to the local utilities, chemical, pharmaceutical & food processing industries.
---
---